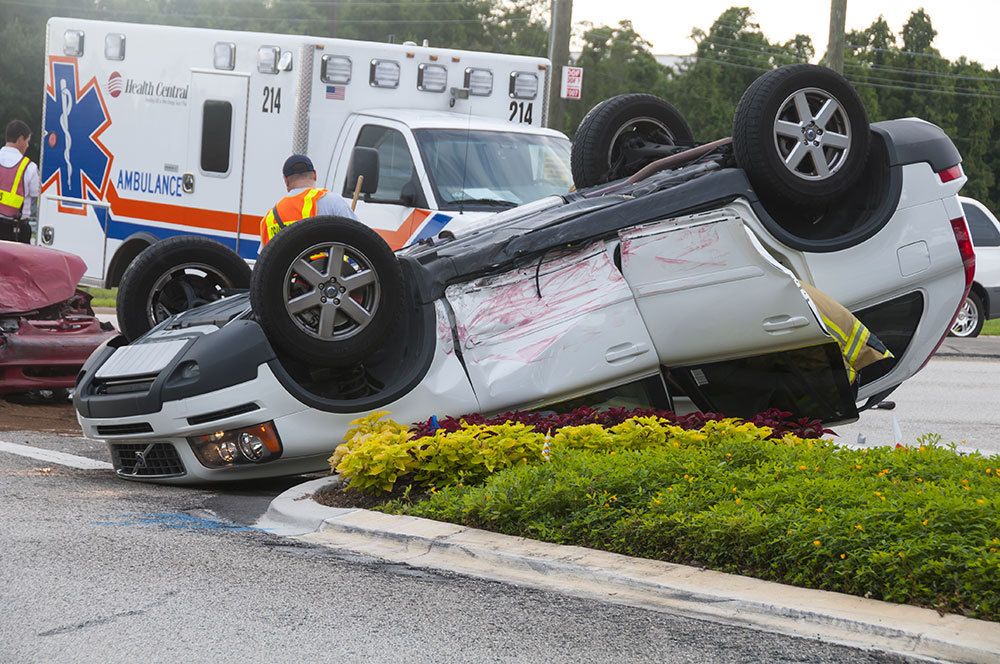 Basic Overview of Louisiana Insurance Law
BASIC LOUISIANA INSURANCE LAW
Car wrecks happen daily:
Vehicular wrecks happen daily, frequently causing serious injuries, death, and property damages.  So it's important to know some basics facts about Louisiana insurance law to know what insurance coverage is legally required and what additional coverages you should consider buying to protect yourself.  A reputable insurance agent can help advise you about what coverages and policy limits will best protect you and your family.  Honestly, Louisiana insurance law is vast and complex and, as such, this blog only discusses some of the more common auto insurance questions.  
Insurance liability requirements:
In Louisiana for a single wreck, you need $15,000 in bodily injury liability insurance per person ($30,000 per accident) plus $25,000 in property damage liability insurance to drive legally. These liability insurance requirements can also be written as 15/30/25.  Liability insurance does not pay all of your damages.  Liability car insurance comes in two forms: bodily injury liability coverage and property damage liability coverage.  Bodily injury liability insurance covers expenses related to other parties' physical injuries caused by your vehicle.  Property damage liability insurance pays for repairs to the victim's damaged property, including a car or a house.
Louisiana's "No-Pay, No-Play" Law:
Under Louisiana's "no pay, no play" law, an owner or operator of a motor vehicle that is involved in an accident who fails to own or maintain compulsory motor vehicle liability security is prohibited from recovering his or her first $10,000 of bodily injury and his or her first $10,000 of property damage based on any cause or right of action arising out of the motor vehicle accident.

There are some exceptions to Louisiana's "No-Pay, No-Play" law like, for example:

•   It does not apply if you have the required minimum liability insurance.
•   It does not apply to legally parked vehicles.
•   It does not apply to drivers from another state if their state law does not require them to have liability insurance at the time of the wreck.
•   It does not apply if the other driver is convicted of driving while intoxicated, intentionally caused the wreck, fled the scene, or acted in further the commission of a felony when the wreck happened.
Comprehensive, Collision, and Uninsured Motorist Coverages:
When you are at fault in an accident, liability insurance coverage does not pay for any damage to your own property.  It does not pay your medical bills, either.  Liability coverage is not the only type of insurance you should consider. To be fully protected in the event of a wreck, you will need collision coverage, comprehensive, and uninsured motorist (UM) coverages.  Statistics show that about one-third of Louisiana drivers have no liability insurance.  And many, if not most, carry only the minimum liability insurance limits.  Remember, UM coverage protects you and, if the other driver has no insurance or minimum liability insurance and your damages exceed the other driver's policy limits, you will need your UM insurance to pay or help pay for all of your damages.
Does the policy follow the owner or the vehicle:
Speaking generally, a car insurance policy in Louisiana usually follows the car.  But you must check your policy's exclusions — check for things like "insured vehicle" and "replacement vehicle" — to see if your policy provides that the policy follows the car or the insured as, for example, when the insured is driving someone else's car.  The bottom line is you must verify if your liability insurance policy follows you when you are driving a non-owned vehicle (one that you do not own) or if your policy follows your vehicle.  Here you need to speak with your insurance agent, company, or an attorney.
Comparative fault:
Louisiana has adopted what is known as a pure comparative fault scheme.  When both drivers have insurance, the injured party (the plaintiff) only can recover the damages in the amount proportionate the defendant driver's fault.  As an example, if the plaintiff was 10% at fault, he or she can recover only 90% of his or her damages.  The question of comparative fault is a fact question that the jury determines based on the evidence.
Conclusion:
Louisiana insurance law is broad, vast, and complicated.  When you are involved in a wreck, you should promptly notify your insurer or its agent or broker.  Check your policy to see how much time you have to notify your insurer, which is normally 30 days.  At the Law Offices of Richard R. Kennedy, we will fight to recover your full damages.  The insurance company is not your friend.  You want justice.  The insurer just wants a quick settlement for less than justice requires.  Contact us if you are injured or your vehicle is damaged in a wreck.  We will review your case and advise you of your rights and what action is needed for you to receive justice.  Feel free to contact us for a free consultation at (337) 232-1934 or at 1-800-440-1934.