A Bone Fracture Lawyer Can Negotiate Your Settlement
A Bone Fracture Lawyer Can Negotiate Your Settlement
If you have sustained a bone fracture as a result of another party's negligence, you have the right to take legal action. These injuries can impact your lifestyle and wellbeing, making it difficult to perform daily chores, work, and enjoy hobbies. Our legal team at Law Offices of Richard R. Kennedy in Lafayette, LA, can review your case, establish liability, and seek maximum compensation for your hardships. To learn more about your legal options, contact a bone fracture lawyer today.
How Bones Fracture
While bones can withstand significant pressure, at a certain point, the force exerted will become too great to handle structurally. There are certain circumstances that can result in fractured bones, including:
Contact Sports – In contact sports such as football, rugby, hockey, and lacrosse, athletes routinely collide with each other, the ground, and barriers.
Car Accidents – Due to the extreme force of impact, victims of motor vehicle accidents including bicycle accidents and SUV rollover accidents, can suffer fractured bones. The pelvis, sternum, ribs, skull, ankles, collar, neck, and femur bones are especially vulnerable in car accidents.
Premises Liability – Poor property maintenance or general disrepair can result in a slip and fall accident. In a premises liability case, victims may pursue damages for fractured bones.
If your injuries have been caused by another party's negligence, we can hold the individual or organization accountable for damages.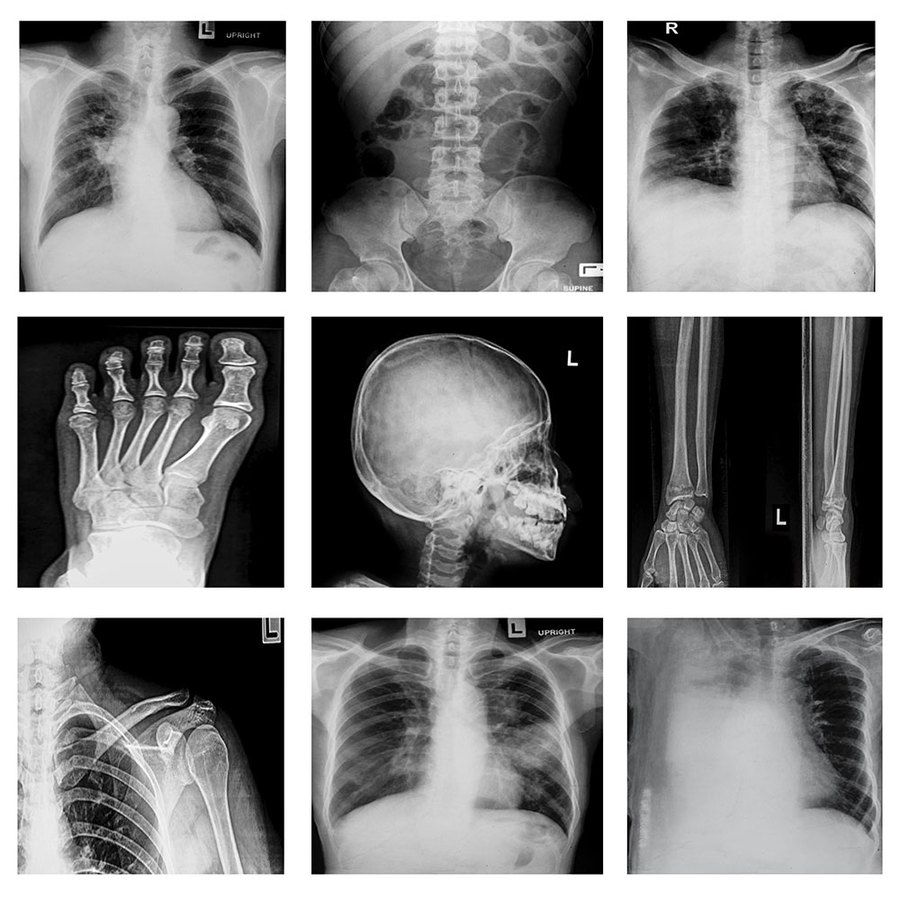 Types of Bone Fractures
The type and location of a fracture can dictate the extent of injury and the impact on your lifestyle. Fractures may affect the:
Clavicle – To treat a fractured clavicle, or collarbone, you may require an arm sling, physical therapy, and even surgery if the fracture is displaced. This injury can limit range of motion in the arm and shoulder for a period of months.
Wrist – Because wrist bones are relatively fragile, they fracture quite often. Wrist fractures can severely limit your ability to use your hands and work.
Hip – Most often resulting from a fall or direct blow, hip fractures tend to require lengthy rehabilitation and can severely limit mobility.
Ankle – When the ankle is twisted, rotated, or rolled, you may experience a simple break or several fractures. Treatment may require placing the ankle in a walking boot or cast.
Skull – A skull fracture is particularly dangerous, as it can result in a traumatic brain injury if severe. Symptoms often include bruising, bleeding, and swelling.
Facial – A facial fracture can cause eye damage and impact your ability to see. It can also result in a broken nose or jaw, which may lead to permanent disfigurement.
No matter how complex your personal injury case, our firm is prepared to work diligently to ensure you are compensated.
Securing Compensation
When a bone is fractured, your doctor can take x-rays to determine its severity. These images are not only diagnostically useful, but also potential evidence in a lawsuit. Typically, the parties involved will agree on compensatory damages, which include medical expenses, lost current and future wages, and other out-of-pocket costs.
The lifestyle of the claimant will play a role in determining restitution.
The area of dispute usually involves more subjective and less easily quantifiable losses, such as pain and suffering and reduced qualify of life. The lifestyle of the claimant will play a role in determining restitution. If the claimant leads an active lifestyle, for example, they may struggle to cope with limited mobility. In determining fair compensation, our team will evaluate your entire lifestyle and factor in any areas affected. We can work tirelessly to ensure you receive maximum reparations for your injuries.
Contact Us to Learn More
When bone fractures are caused by another party's negligence, you may be eligible for compensation. With over 50 years advocating for bone fracture victims, our team at Law Offices of Richard R. Kennedy offers unparalleled services. To find out how we can negotiate on your behalf, contact us online or call (337) 232-1934 today.
We Fight to Win Fair Compensation
Legal deadlines, medical bills, lost wages, and the pain that lingers after an accident can build up and feel overwhelming. The Law Offices of Richard R. Kennedy in Lafayette, Louisiana, offer the peace of mind that comes with knowing you have diligent, committed personal injury attorneys on your side. Our injury lawyers, Richard R. Kennedy and Richard R. Kennedy III  are personally committed to success in every case they take. They have won millions on behalf of injured clients, such as a 1.7 million jury verdict for a collision between two 18-wheelers.
If you're interested in learning more about how our noted personal injury attorneys can help you, contact our law firm either by leaving a message online or calling: