A Bicycle Accident Attorney Can Help You Recover Compensation
When a bicycle collides with a motor vehicle, even a small one, serious injuries can occur to the bicyclist. Richard Kennedy Sr. and Richard Kennedy III are highly experienced personal injury attorneys who offer legal representation for clients who have been injured in bicycle accidents, even if they were partially at fault for the accident. With the help of a bicycle accident attorney from our Lafayette, LA, office, you can focus on healing while we expertly handle your case. The sooner you get in touch with the Law Offices of Richard R. Kennedy, the sooner we can begin gathering information on the other party that may be responsible for providing coverage for your accident.
Typical Causes of Bicycle Accidents
Bicycle accidents can occur for a number of reasons. Many times they are caused by the drivers of motor vehicles, such as when the driver is speeding, is texting and driving or otherwise distracted, disobeys traffic signs and signals, fails to yield, or is driving under the influence. Cyclists can also cause accidents by darting in and out of traffic, disobeying traffic signs and signals, and failing to maintain a safe operating distance.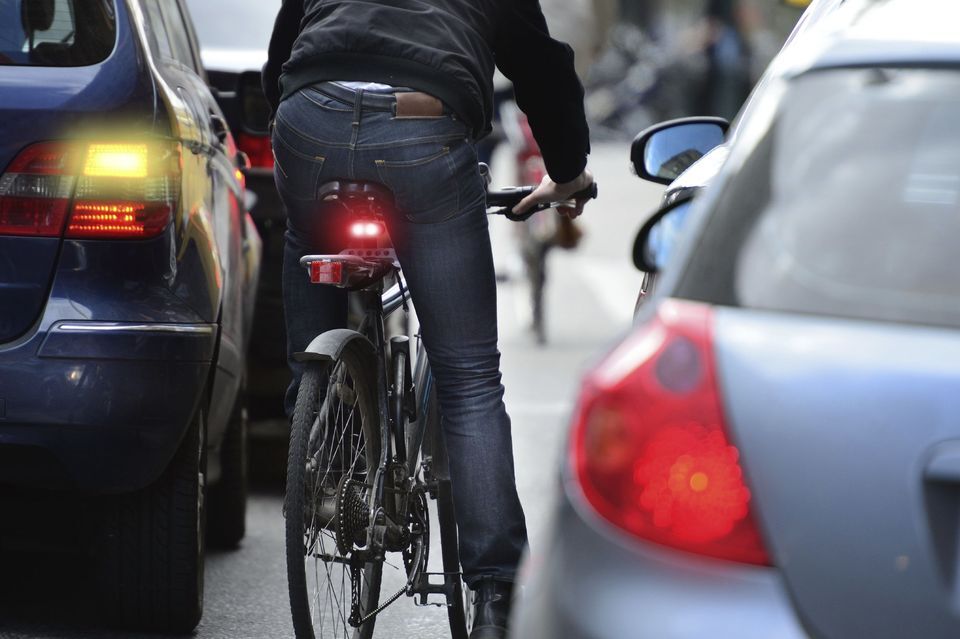 Bicycle Accident Injuries
When a motor vehicle crashes into a bicycle, the results can be devastating and can even result in catastrophic injuries. Even cyclists who wear helmets can suffer life-changing injuries including spinal cord injuries, sprains and strains, road rash, broken bones, concussions, and facial trauma.
Liability
Louisiana bicycle laws follow a pure comparative fault rule, meaning that even if a victim is partly at fault for an accident, if another party is somewhat at fault, the victim can recover damages from that party. Even if a cyclist is found to be 70% at fault, he or she can still recover damages of 30% from another liable party.
Under Louisiana law, bicycle riders have generally the same rights granted to motor vehicle drivers. Under the Colin Goodier Protection Act, drivers must leave a distance of at least three feet between their vehicle and a bicycle when passing a bicycle. Drivers cannot pass bicycles in a no-passing zone unless it is safe to do so. These laws provide protection to cyclists and can be useful in establishing liability in the event of an accident.
Cyclists can face prejudice when people are determining fault in a bicycle/motor vehicle accident. Many people, even police officers, do not know the laws governing bicycles on roadways, which can lead to improper citations of cyclists. Due to the typical damage to a bicycle involved in a crash with a motor vehicle, establishing potential liability by looking at the damage can be more difficult than when two motor vehicles crash into each other. For these reasons, it is important to find an attorney with experience in bicycle accident cases who will fight to protect your rights and obtain the compensation you deserve.
Compensation
Fortunately, people who are injured in bicycle accidents can recover economic and non-economic damages from liable parties. Compensation for economic damages can encompass past and future medical expenses, lost wages, and loss of future earning capacity. Non-economic damages like physical pain and suffering, mental anguish, and loss of consortium may be compensated monetarily as well. We have a proven track record of helping clients collect maximum compensation.
Not all drivers, however, carry a lot of liability insurance, and some do not have insurance at all. Louisiana law only requires that drivers carry a minimum of $15,000 in liability insurance. If the cyclist has uninsured/underinsured motorist coverage on their auto insurance policy, they may be able to recover financial compensation through their own policy.
Contact Us Today
At our law offices, we have been fighting for accident victims for almost 50 years. For expert help in obtaining proper compensation for your bicycle accident, contact our office today to schedule a consultation with one of our attorneys.
We Fight to Win Fair Compensation
Legal deadlines, medical bills, lost wages, and the pain that lingers after an accident can build up and feel overwhelming. The Law Offices of Richard R. Kennedy in Lafayette, Louisiana, offer the peace of mind that comes with knowing you have diligent, committed car accident attorneys on your side. Our injury lawyers, Richard R. Kennedy and Richard R. Kennedy III  are personally committed to success in every case they take. They have won millions on behalf of injured clients, such as a 1.7 million jury verdict for a collision between two 18-wheelers.
If you're interested in learning more about how our noted car accident attorneys can help you, contact our law firm either by leaving a message online or calling: