Distracted Driving and Fatigue
Driving while fatigued, or "drowsy driving," impairs judgment, reaction times, and performance, just like drugs and alcohol. If you or a loved one has been injured by a fatigued driver, you deserve a dedicated lawyer your side. Richard Kennedy and Richard Kennedy III in Lafayette, LA, can hold negligent parties responsible and fight for your compensation. Our team at the Law Offices of Richard R. Kennedy can discuss everything you need to know about distracted driving accidents, explore relevant statistics, and explain how to prove liability in such a case. To learn more, call (337) 232-1934 or set up a consultation online.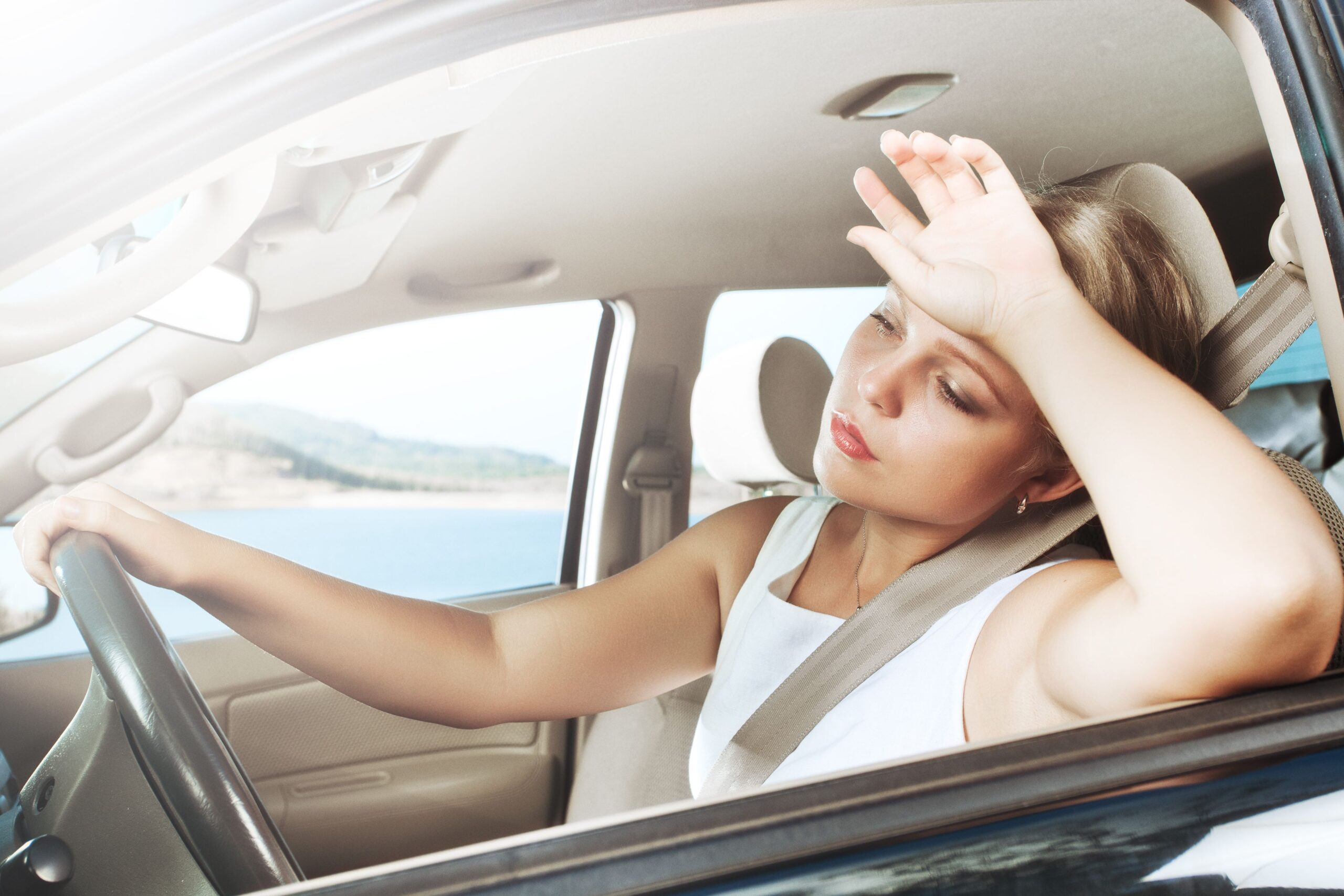 What Defines Distracted Driving?
What is the definition of distracted driving? According to the National Highway Traffic Safety Administration (NHTSA), it is defined as any endeavor that can divert an individual's attention away from the primary task of driving. These activities may include:
Using a cell phone
Eating or drinking
Texting
Talking to passengers
Reading or looking at maps
Grooming
Watching a video
Using a navigation system
Adjusting the radio, CD player, or MP3 player
These activities not only put the driver in harm's way, but they also endanger passengers, other drivers, and pedestrians. According to the NHTSA, approximately 391,000 individuals in the United States were injured in distracted driving accidents in 2015 alone. Shockingly, at any moment in time, 666,000 Americans are using cell phones or other electronic devices while driving.
Driving While Fatigued: Why it is a Dangerous Decision
The majority of the population is well aware of the dangers of driving under the influence of drugs or alcohol. However, it is important to note that drowsy driving actually impairs judgment, reaction times, and overall performance just as much. In fact, recent research studies confirm that staying awake for more than 24 hours affects the body and mind similarly to having a blood alcohol concentration of 0.10 percent. Keep in mind that 0.08 ­is the legal limit in all 50 states.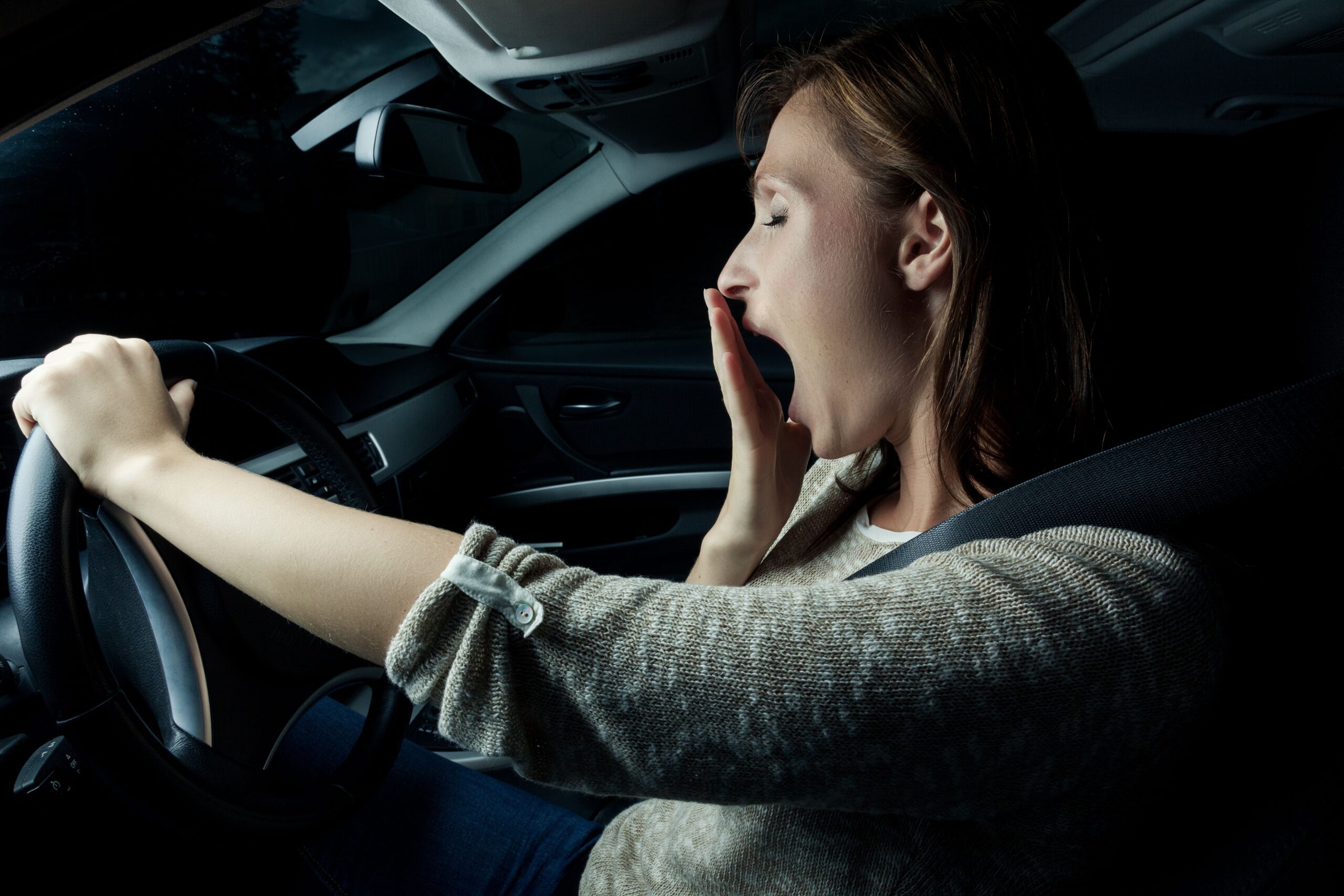 Furthermore, individuals do not have to be physically tired to be considered fatigued. The lull of the road during a long drive can result in micro-sleep or road hypnosis, which can cause the driver to become too relaxed and less than attentive. Other factors leading to fatigued driving include lack of sleep, alcohol consumption, and certain medications.
Alarming Statistics
The NHTSA has estimated that approximately 100,000 reported vehicular accidents every year are due to driving while fatigued. As a result, there are more than 71,000 injuries, 1,550 fatalities, and $12.5 billion in monetary losses annually.
Who is at Risk for Driving While Fatigued?
Which populations are most at risk while driving fatigued? According to research conducted by the Drowsy Driver Organization, certain groups are more likely to be involved in a fatigue-related accident:
Commercial drivers: Individuals who drive a large number of miles frequently and drive during the night have a much higher risk of falling asleep behind the wheel. Additionally, commercial drivers tend to have a higher risk for sleep disorders, another contributing factor for drowsy driving.
Young drivers: Individuals who are in their late teens or early twenties are more likely to drive at night. Combined with inexperience, this places young drivers at a high risk for fatigue-related accidents. In fact, males between the ages of 16 and 25 are far more likely to be involved in a drowsy driving crash.
Individuals working long hours: Those working night shifts, double shifts, or rotating shifts are six times more likely to be involved in a drowsy driving accident. This includes individuals who work more than one job.
Business travelers: Individuals who travel frequently for business often suffer from jet lag as well as fatigue from spending several hours behind the wheel. As a result, they do not get enough sleep, placing themselves at a higher risk for car accidents.
Individuals with sleep disorders: Obstructive sleep apnea is a serious disorder in which pronounced breathing cessation occurs during the sleep cycle. As a result, the oxygen levels in the body decrease and the individual suffers from daytime drowsiness and fatigue, among other concerns. Those with sleep apnea and other sleep disorders are up to seven times more likely to fall asleep while driving.
Helpful Tips and Reminders
To reduce the risk of drowsy driving accidents, you should never:
Drive while taking medication that can induce drowsiness
Drive during times when you would typically be sleeping
Assume that an open window or blaring music will keep you awake
To prepare yourself for a long drive, it is a good idea to:
Get plenty of sleep the night before
Consume small amounts of caffeine (two cups of coffee can increase attentiveness for several hours)
Pull over and take a nap if you notice symptoms of fatigue
Travel with a friend and take turns driving if necessary
Why Hire an Attorney?
In order to operate a vehicle safely, individuals should direct their full attention to the road. Those who are distracted or drowsy can directly endanger those in their vicinity. Their reaction time and judgment may be impaired, leading to an accident. Victims of these distracted or drowsy driving accidents will need to determine the cause of the crash, especially if they plan to seek compensation for their injuries.
If you or a loved one has suffered at the hands of a distracted or drowsy driver, you could be entitled to compensation. This may include medical bills, income reimbursement, pain and suffering, and other financial damages. The compassionate attorneys at our law practice can gather all necessary information regarding your case to prove liability of the at-fault driver and get you back on your feet again.
No matter what your circumstances, our attorneys strive to deliver sound advice and objective legal guidance. While we can often settle out of court, we are ready and willing to take your case to trial if necessary.
Learn More during a Consultation
Have you or a family member been injured due to the negligence of another driver? If so, our lawyers can help you navigate the aftermath and receive the compensation you deserve. To learn more, schedule a consultation at our law practice. Contact us online or give us a call at (337) 232-1934.
We Fight to Win Fair Compensation
Legal deadlines, medical bills, lost wages, and the pain that lingers after an accident can build up and feel overwhelming. The Law Offices of Richard R. Kennedy in Lafayette, Louisiana, offer the peace of mind that comes with knowing you have diligent, committed car accident attorneys on your side. Our injury lawyers, Richard R. Kennedy and Richard R. Kennedy III  are personally committed to success in every case they take. They have won millions on behalf of injured clients, such as a 1.7 million jury verdict for a collision between two 18-wheelers.
If you're interested in learning more about how our noted car accident attorneys can help you, contact our law firm either by leaving a message online or calling: