by Richard Kennedy
Let's face it, insurance is not cheap. Insurance is something you hope you never need, but when you do, you need it. Auto insurance is no different that any other type of insurance – it costs more than you would like to pay and it can be complicated to understand. Calling around to find who has the cheapest rates is not the best method and you may be guilty of having done this before but read on to understand the importance of auto insurance and the different "add-ons" you should purchase and why purchasing from a company that has a strong presence in the state and has been in business for many years is important.
Where to and how to shop for coverage
You should only purchase from authorized insurance companies and produces in the state. Those who are not may be a scam, unauthorized companies are illegal in Louisiana and if the company goes broke, you may have no coverage. Speaking with friends and family is a great place to start, word of mouth. Also look online. Go to, https://www.ldi.la.gov/home to research companies to determine if they are: legitimate, authorized by the state, and if the company has any red flags that the Department of Insurance may warn the public about.
"Full Coverage" is a Joke – Liability Only
"I have full coverage" has a good ring to it, but most people have no idea that "full coverage" is really the Louisiana minimum auto insurance coverage required by law. The minimum auto insurance coverage in Louisiana is liability coverage only, meaning you are only purchasing coverage to protect you if you injure someone else or cause damage to their property. Those limits are known as 15/30/25 – a limit of $15,000 per person injured, not to exceed a total payment of $30,000 to all those injured, and $25,000 for property damage. So, if you only have the minimum limits, then you have nothing protecting you if you are injured or your vehicle if it is damaged.
This liability only coverage will also extend coverage to any licensed driver you give permission to use your vehicle. It also applies when you are driving rental cars or another person's vehicle, when you have their permission.
"Add-on:" Medical Payment Coverage
This is an inexpensive add-on to the minimum limits coverage and is the first step in protecting you if you are injured, no matter who is to blame. This feature will pay for medical expenses (ambulance, ER, doctors, etc.) up to the policy dollar limits you have purchased. It will also help with funeral expenses. This coverage applies to you and anyone in your vehicle.
"Add-on:" Uninsured/Underinsured Motorist Coverage:
This is coverage that can protect you, your occupants, and your vehicle. But this is a tricky area of coverage because there are different types of UM. Generally, UM or UIM coverage will pay benefits to you if you are involved in a crash with an at fault driver who has no insurance or not enough insurance, as well as any occupants in your vehicle. This will include medical bills, lost wages, property damage, and general damages (pain and suffering). It also provides coverage in a hit and run crash.
"Add-on:"Uninsured/Underinsured Motorist Economic Only Coverage:
This coverage is similar to UM/UIM coverage, but has one major difference and for this reason, we do not recommend it. This "add-on" does not include coverage for compensation of your pain and suffering, loss of enjoyment of life, depression, anxiety, stress, etc. – what is called "general damages" and something we believe to be the most significant type of injury someone can suffer. It is available. We do not recommend it, but it is a few dollars cheaper than full UM/UIM coverage.
"Add-on:" Uninsured/Underinsured Motorist Property Damage Coverage:
As the name implies, this "add-on" will provide property damage coverage if you are involved in a crash with an uninsured or underinsured driver. A deductible will exist and similar to liability coverage, there are limits that your coverage can be limited to, such as $25,000 or $50,000. You can purchase a higher level of coverage. But keep in mind that if you have collision coverage, this coverage may not be available.
"Add-on:" Towing and Rental:
As the name implies, this "add-on" will cover towing charges, including storage, and rental if you are involved in a crash. The rental coverage will have a daily limit for how much will be covered for a temporary replacement vehicle and a max length of days that would be covered.
"Add-on:" Comprehensive Coverage:
Comprehensive coverage pays for damage to your vehicle from situations like falling trees or branches, flood, fire, vandalism, theft, or a variety of named events specific to each policy. This would cover damages that are not a result of a vehicle crash. This coverage also has a deductible.
"Add-on:" Collision Coverage:
Collision covers just what you think, collision damage when you are involved in a crash with another vehicle. It does not matter who would be at fault. This coverage also has a deductible.
As a side note, do not think that because your car is older or not worth much that you should drop comprehensive and collision coverage. Many people believe that it is something that is not needed. But think about this, vehicle repairs are expensive, and crashes happen daily. Do you want to take the chance that if your car is damaged that you will be able to afford to repair it properly? Think of all the cars we see driving around with damage that the owner simply has not fixed. What do you believe the resale value looks like. Insurance for your vehicle is to protect your property and often time vehicles are the most expensive thing a person owns. Think twice about not purchasing or dropping this coverage.
Risks of Driving Without Auto Insurance:
Driving without insurance is illegal and irresponsible. Louisiana law requires all vehicle owners to maintain liability insurance coverage. That is the MINIMUM coverage. If you stopped and do not have valid insurance, you may receive a fine of up to $1,000 if you are knowingly driving without insurance and lying about having coverage. Simply not having proof of insurance or letting your policy lapse may also result in penalties. It is possible to have your license suspended and your car impounded.
            If you are involved in a crash and do not have insurance coverage, you will suffer further losses but not being able to recover the first $15,000 of your claim's value and $25,000 of your vehicle's damages.  This is commonly referred to as "No Pay, No Play" and it does not matter who is at fault.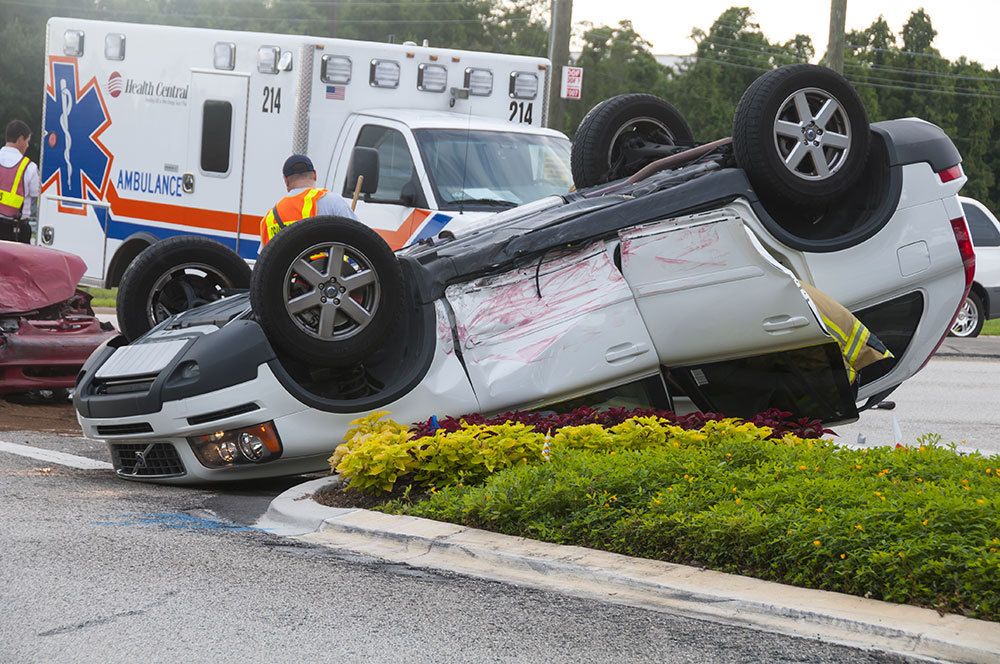 by Richard Kennedy
BASIC LOUISIANA INSURANCE LAW
Car wrecks happen daily:
Vehicular wrecks happen daily, frequently causing serious injuries, death, and property damages.  So it's important to know some basics facts about Louisiana insurance law to know what insurance coverage is legally required and what additional coverages you should consider buying to protect yourself.  A reputable insurance agent can help advise you about what coverages and policy limits will best protect you and your family.  Honestly, Louisiana insurance law is vast and complex and, as such, this blog only discusses some of the more common auto insurance questions.  
Insurance liability requirements:
In Louisiana for a single wreck, you need $15,000 in bodily injury liability insurance per person ($30,000 per accident) plus $25,000 in property damage liability insurance to drive legally. These liability insurance requirements can also be written as 15/30/25.  Liability insurance does not pay all of your damages.  Liability car insurance comes in two forms: bodily injury liability coverage and property damage liability coverage.  Bodily injury liability insurance covers expenses related to other parties' physical injuries caused by your vehicle.  Property damage liability insurance pays for repairs to the victim's damaged property, including a car or a house.
Louisiana's "No-Pay, No-Play" Law:
Under Louisiana's "no pay, no play" law, an owner or operator of a motor vehicle that is involved in an accident who fails to own or maintain compulsory motor vehicle liability security is prohibited from recovering his or her first $10,000 of bodily injury and his or her first $10,000 of property damage based on any cause or right of action arising out of the motor vehicle accident.

There are some exceptions to Louisiana's "No-Pay, No-Play" law like, for example:

•   It does not apply if you have the required minimum liability insurance.
•   It does not apply to legally parked vehicles.
•   It does not apply to drivers from another state if their state law does not require them to have liability insurance at the time of the wreck.
•   It does not apply if the other driver is convicted of driving while intoxicated, intentionally caused the wreck, fled the scene, or acted in further the commission of a felony when the wreck happened.
Comprehensive, Collision, and Uninsured Motorist Coverages:
When you are at fault in an accident, liability insurance coverage does not pay for any damage to your own property.  It does not pay your medical bills, either.  Liability coverage is not the only type of insurance you should consider. To be fully protected in the event of a wreck, you will need collision coverage, comprehensive, and uninsured motorist (UM) coverages.  Statistics show that about one-third of Louisiana drivers have no liability insurance.  And many, if not most, carry only the minimum liability insurance limits.  Remember, UM coverage protects you and, if the other driver has no insurance or minimum liability insurance and your damages exceed the other driver's policy limits, you will need your UM insurance to pay or help pay for all of your damages.
Does the policy follow the owner or the vehicle:
Speaking generally, a car insurance policy in Louisiana usually follows the car.  But you must check your policy's exclusions — check for things like "insured vehicle" and "replacement vehicle" — to see if your policy provides that the policy follows the car or the insured as, for example, when the insured is driving someone else's car.  The bottom line is you must verify if your liability insurance policy follows you when you are driving a non-owned vehicle (one that you do not own) or if your policy follows your vehicle.  Here you need to speak with your insurance agent, company, or an attorney.
Comparative fault:
Louisiana has adopted what is known as a pure comparative fault scheme.  When both drivers have insurance, the injured party (the plaintiff) only can recover the damages in the amount proportionate the defendant driver's fault.  As an example, if the plaintiff was 10% at fault, he or she can recover only 90% of his or her damages.  The question of comparative fault is a fact question that the jury determines based on the evidence.
Conclusion:
Louisiana insurance law is broad, vast, and complicated.  When you are involved in a wreck, you should promptly notify your insurer or its agent or broker.  Check your policy to see how much time you have to notify your insurer, which is normally 30 days.  At the Law Offices of Richard R. Kennedy, we will fight to recover your full damages.  The insurance company is not your friend.  You want justice.  The insurer just wants a quick settlement for less than justice requires.  Contact us if you are injured or your vehicle is damaged in a wreck.  We will review your case and advise you of your rights and what action is needed for you to receive justice.  Feel free to contact us for a free consultation at (337) 232-1934 or at 1-800-440-1934.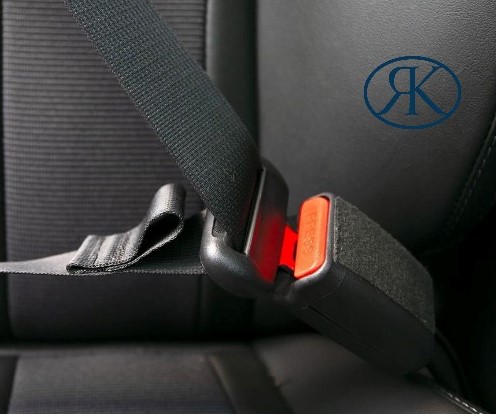 by Richard Kennedy
FALSE ASSUMPTIONS ABOUT MOTOR VEHICLE CRASHES AND WHY SEATBELTS ARE IMPORTANT
Many people, if not almost all, believe most crashes that result in deaths happen at high speeds and well away from our homes. Wrong. The facts do not support these assumptions or beliefs. Rather, the data shows that 80% of deaths occur in cars traveling less than 40 miles per hour, and 75% of crashes occur within 25 miles of our homes.
Louisiana law makes it mandatory for all drivers and passengers in cars, vans, and pickup trucks to wear seatbelts. Wearing a seatbelt reduces the risk of serious injury and death by 50%. Those less likely to wear them are teens, commercial drivers, males in rural areas, pickup drivers, people driving at night, and people who have been drinking. The bottom line is simple. "Buckle up." Studies show that wearing a seatbelt is the smartest move that drivers can make to prevent injury or death. Here are some facts:
Your chances of being killed are 25 times greater if you are thrown from your vehicle.
Non-belted fatalities have been recorded at speeds as low as 12 miles per hour.
The force of an impact at just 10 miles per hour is equal to the force of a 200 pound bag of cement dropped from a first story window.
If everyone who is involved in a crash wore a seatbelt at the time of the crash, 60% more lives could be saved.
1 in 7 adults choose not to wear seatbelts.
Concerning children, the Louisiana Child Passenger Restraint law requires that all children must be properly restrained and secured in an age- or size-appropriate passenger restraint system that meets the applicable federal motor vehicle safety standards. Here is that information:
A child 6 years or younger or under 60 lbs. may not be transported in the front seat of a vehicle with an active airbag.
Birth or less than 20 lbs. at any age – rear-facing, federally approved car seat
1-4 years, at least 20 lbs. but less than 40 lbs. – forward-facing, federally approved car seat
4-6 years, at least 40 lbs. but less than 60 lbs. – booster seat with restraints
6 years, more than 60 lbs. – booster seat with restraints or seat belts
Booster seats are an appropriate option for a child of any age.
If you remember one thing it is wearing seatbelts saves lives and reduces the risk of serious injuries.   To repeat, "Buckle up" and make sure that your passengers and children also are buckled up and in proper restraints. 
If you have been injured in a crash and have questions, call us today! The sooner we meet, the faster we can evaluate your case and, if you choose to hire us, the faster we can begin to help you maximize your recovery.