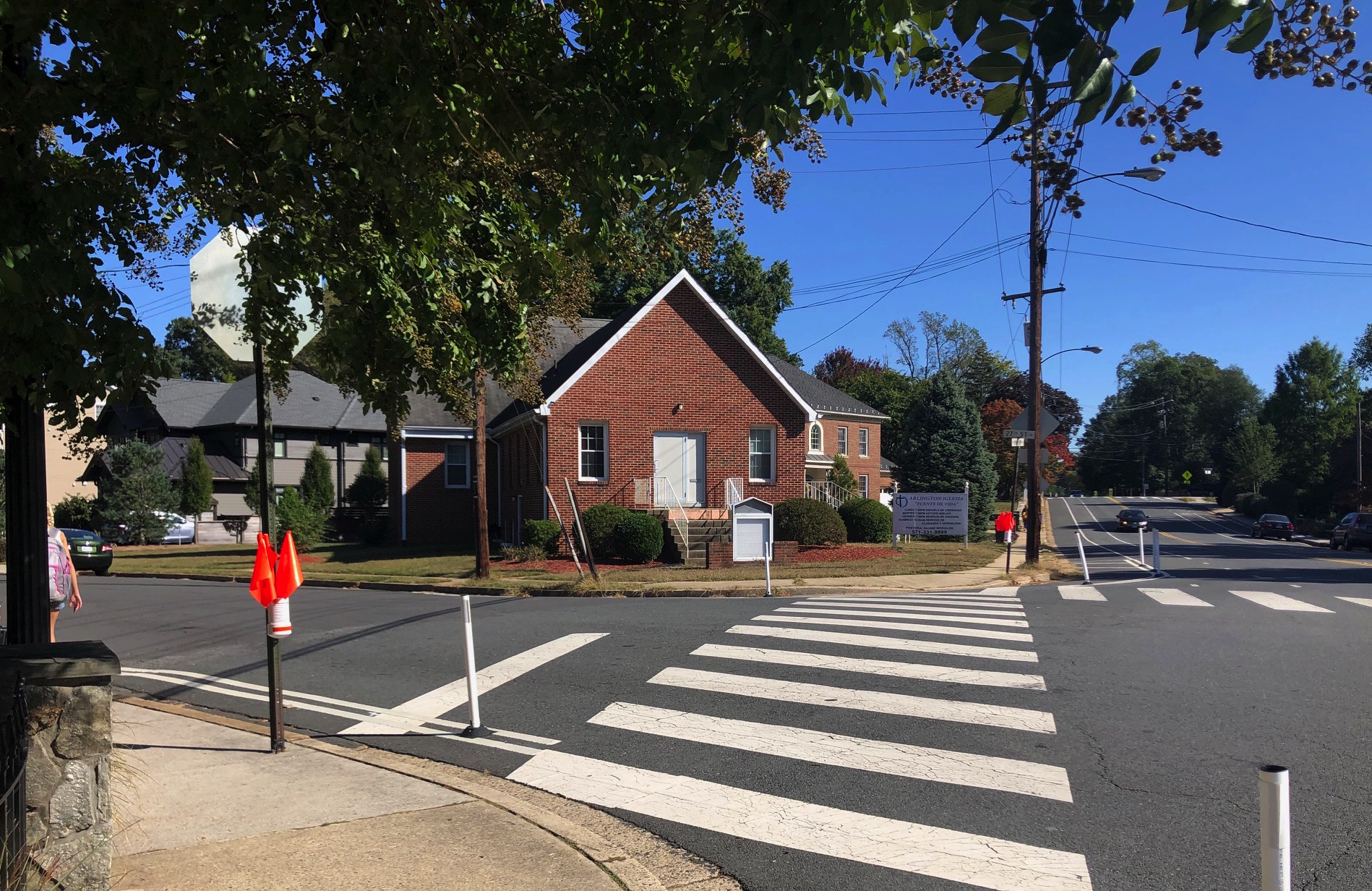 Are Crosswalks Really Safe? Here is what you need to know
Crosswalks offer both safety and danger zones.  It is imperative that people know the do's and don'ts about how to use them safely to protect themselves and their families.
Pedestrian crossings
Pedestrian crossings are often found at intersections, but may also be at other points on busy roads that would otherwise be too unsafe to cross without assistance due to vehicle numbers, speed or road widths.  Crosswalks can be one of three types: sign, electric light, and street. 
Crosswalk lines are normally two solid white lines painted across the traffic lanes. However, diagonal or longitudinal lines are sometimes added for increased visibility. When pedestrians are in these crosswalks, they have the right of way over motor vehicles.  Motorists must stop for pedestrians in crosswalks.  Crosswalks are sometimes located in the middle of the block. In this case a pedestrian crossing sign may also be used.
Pedestrians' Duty
A pedestrian should use ordinary care for his/her own safety when crossing a street or highway, even in a crosswalk.  But the pedestrian has the right to assume that motorists will use ordinary care to avoid injuring the pedestrian.  Importantly, a pedestrian's failure to anticipate that a motorist will fail to exercise ordinary care under the circumstances does not mean that the pedestrian is negligent as a matter of law.
Louisiana Pedestrian Law
Louisiana law clearly spells out a pedestrian's right-of-way in crosswalks
When traffic-control signals are not in place or not in operation, the driver of a vehicle shall stop and yield the right-of-way to a pedestrian crossing the roadway within a crosswalk when the pedestrian is crossing the roadway upon which the vehicle is traveling or the roadway onto which the vehicle is turning.
No pedestrian shall suddenly leave a curb or other place of safety and walk or run into the path of a vehicle that is so close that it is impossible for the driver to yield.
Whenever any vehicle is stopped at a marked crosswalk or at any unmarked crosswalk at an intersection to permit a pedestrian to cross the roadway, the driver of any other vehicle approaching from the rear shall not overtake and pass such stopped vehicle.
Section 1 does not apply where the pedestrian is crossing a road at a point where a pedestrian tunnel or overhead crosswalk has been provided.
You May Need A Lawyer To Recover Your Damages
Under Louisiana law, an accident victim has one year from the date of injury to file a lawsuit or, if possible, settle the case. When this one-year period expires, the accident victim loses the right to sue the wrongdoer for both economic and non-economic damages.
Most people have no experience with the legal system and dealing with insurance companies.  It is important to know that there are two Points of View (POV).  The accident victim wants justice, meaning full compensation.  The insurance company wants to pay as little as possible for the injured person's damages.  So, if you need an attorney, you want one who cares about you, who spends time getting to know you, who keeps you informed about your case, who spends the necessary time to explain the law, and who knows what evidence is needed to prove all of your damages.
The Law Offices of Richard R. Kennedy is a boutique law firm consisting of Richard Kennedy and Richard Kennedy III.  We specialize in personal injury cases.  Why is this important?  Because you know who is representing you; we will keep you timely informed about your case and all the information you need for us to do our very best to get justice for you.  When you call us, we answer your calls and we promptly answer your emails.  The bottom line is simple: we and our clients get to know each other on a personal — not just a professional — level.  That is critical in building trust.  So, if you need a lawyer, call us at (337) 232-1934 to get started